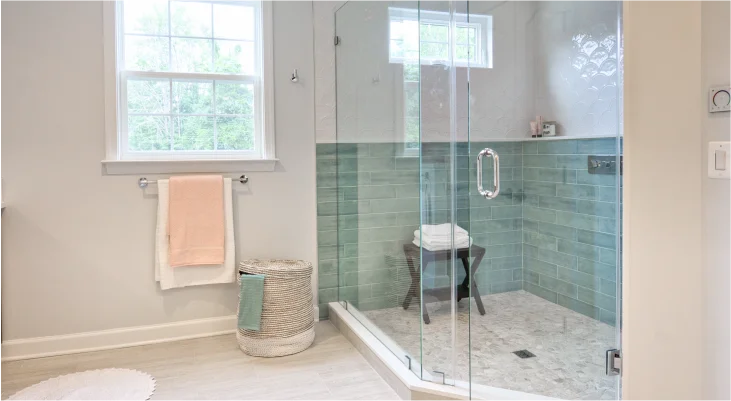 BATHROOM REMODELING
The bathroom is one of the most important rooms in a home. It's a place where you can relax after a long day or get ready for a night out. That's why it's so important to have a bathroom that looks and feels great. If your bathroom is outdated or in need of some repairs, a renovation can be the perfect solution.
There are many different things you can do when renovating a bathroom. You can update the fixtures and appliances, change the color scheme, or add new features like a shower bench or a soaking tub. Whatever your needs and budget may be, there's sure to be a bathroom renovation project that's perfect for you.
If you're thinking about renovating your bathroom, here are a few things to keep in mind:
Decide what needs to be changed. Before you start any renovation project, it's important to take a good look at your bathroom and decide what needs to be changed. Maybe the cabinets are dated, or the flooring is in bad shape. Whatever it is, make a list of the changes you want to make and prioritize them based on your budget and timeline.
Consider your budget. Bathroom renovations can be expensive, but there are plenty of ways to keep costs down. If you're willing to do some of the work yourself, you can save a lot of money. You can also choose less expensive materials and fixtures or go with a more minimalist design.
Think about your timeline. Bathroom renovations can take a while, so it's important to think about your timeline and make sure you allot enough time for the project. If you're in a hurry, you may want to consider hiring a contractor to do most of the work for you.
For Our bathroom projects, we rely on the design to carry out the finished product. Our services include a shower stall, bathtub, vanity, mirror, and flooring installation to drywall and painting to the underlying plumbing and electrical services to make your bathroom light up.
We coordinate this all to deliver your dream bathroom on time and on the budget!