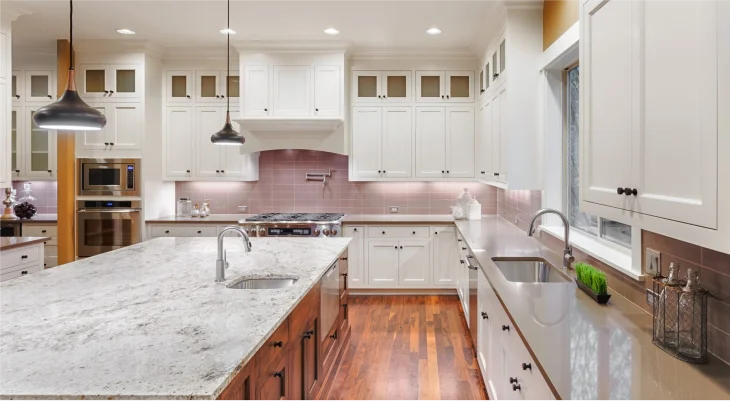 KITCHEN REMODELING
Our comprehensive planning and installation services are designed to complement your project objectives. We rely on the specified scope and thorough plans to schedule your project. Before we begin the project plan, we provide services for removing the old kitchen. For our kitchen remodeling projects, we'll install the new cabinets and hardware, countertops, sinks, flooring, drywall, and paint to the plumbing and electrical systems beneath your kitchen so that it feels like a fresh start.
We also work with you to ensure that your appliances are properly installed and calibrated. As part of our quality assurance program, we conduct walk-through inspections with you to ensure that you are completely satisfied with the end product.
When it comes to a kitchen renovation, there are many things to consider. You might be wondering if you should update your cabinets, appliances, or countertops. Do you need more storage? How can you make your kitchen more functional and efficient? Our team of experts can help you answer these questions and more. We'll work with you to create a design that meets your needs and fits within your budget.
We understand that a kitchen renovation can be overwhelming, but our team is here to help. Luxury Remodeling & Painting distinguishes itself from the competition by providing high-quality, custom kitchen remodeling services under one roof.